Tiffany, my cat.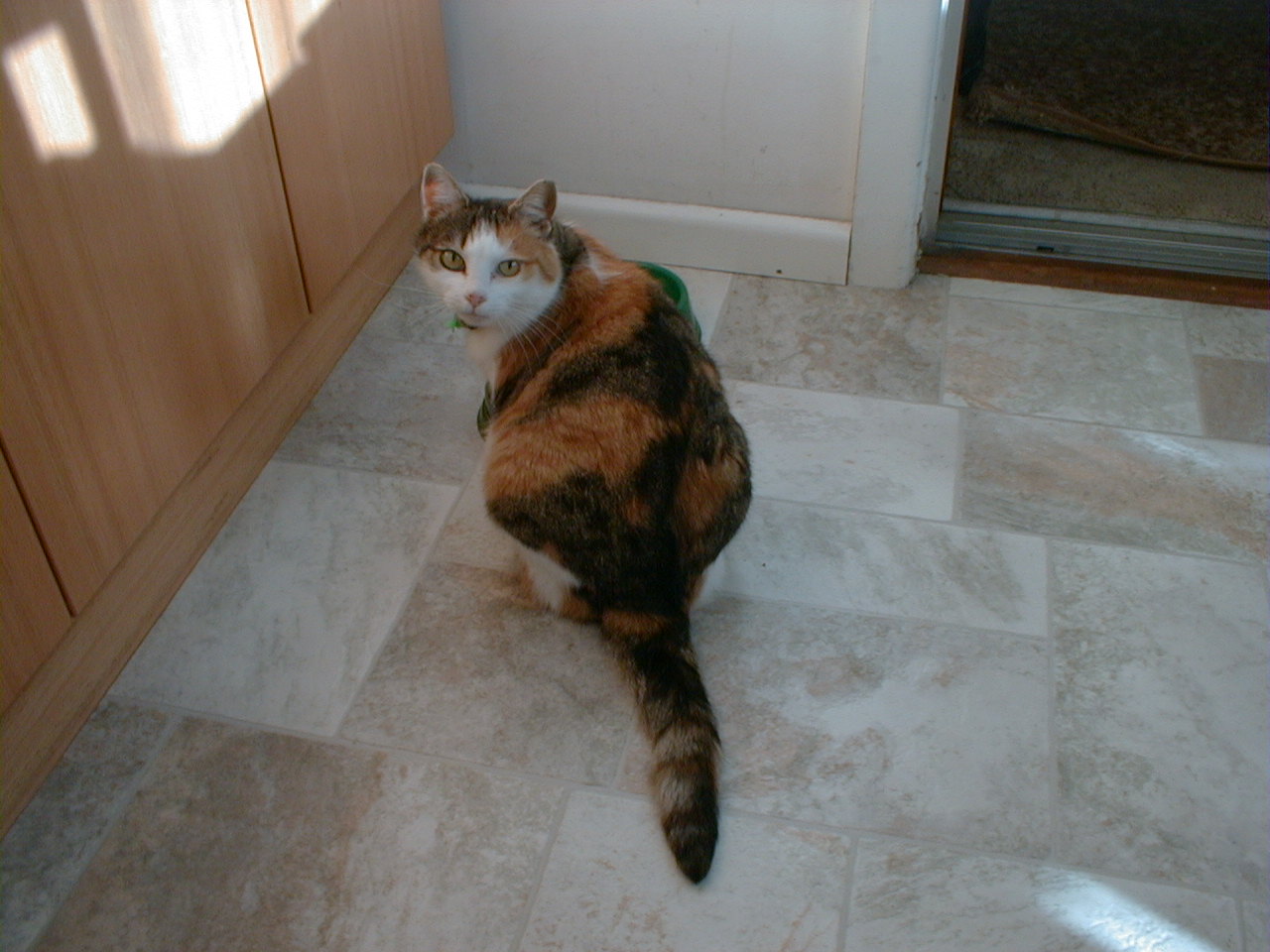 Here's my list of a few sites I once used on the web.


Pictures from when Russ visited me in Berlin in Sep 1999


My visit to Russell and Faye in Amsterdam, shortly after returning to Germany December 2001


Some pre-Christmas German cheer: the Feuerzangenbowle, a good old German tradition - mulled wine fortified with 54% rum used to soak a cone of sugar and then burnt.


And the German Christmas itself


After Christmas we went on to Paris for the New Year, which was so busy I didn't get around to taking any photos :'(


And for those of you who haven't visited me yet (feel free to feel guilty if this applies to you), this is what my home looks like.



Russell and Faye's wedding . If anyone needs a bridesmaid, I'm quite willing: only twice more and I will never have to marry!!!! Yippee.</LI>



NEW!!! and improved with heaps of new photos - 22.03.03




Over Easter I went away with my wine store boss and some friends of hers into the Brandenburger countryside.
The perpetual work in progress: my tour of the Yarra Valley wine region.

Our 3 day trip to Bavaria: Nuremberg, Rothenburg ob der Tauber and Dinkelsbuehl.

And a good old german tradtion Fasching - otherwise known as carnival, which we celebrated in the sticks with a co-worker of mine and her friends.</LI>




Sign the online petition for peace


If any of the people depicted don't like their images being accessible, just send me an email & I'll take the pictures down - I've got a few too many anyway. Comments and suggestions are always welcome.

N.B. the concept of this web-site is to allow friends and relatives who don't see much of me since my move to be able to see what I'm up to and to look at my virtual photo album. This web-site is not designed to be interesting for strangers although everyone is of course welcome to have a squizz.
The tour of the Yarra Valley pages are the only really informative pages. If you want more detailed information send me a mail.


---
Copyright © 2002 Helene Coker, may be distributed freely.